Land surveying services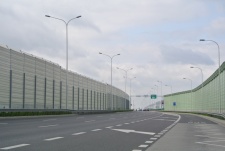 The main scope of our activity is a comprehensive land surveying service of construction projects. We offer our clients full service in this respect starting from setting up geodetic networks, verification of the investor's materials submitted to the contractor, to the current service of the project, including quantity survey and as-built documentation. When requested by the client, we render other specialist services such as: geodetic monitoring of settlement of engineering objects and roads caused by low load capacity of the soil or due to mining works; we can install GPS surveying apparatus on building equipment; we can assist the contractor in working out claims against the investor, etc.
With many years of experience, qualified staff and modern equipment, we are in a position to provide the highest standard of services. We pay utmost attention to the interest of our clients and focus on the professional service of the project.